We love watching the journey that franchisees take on their way to becoming successful franchise partners.
Working together through the financials, business plans and how to find the perfect franchise location, there's a lot that goes on in the background.
We enjoy the process and it's a challenging but ultimately rewarding experience for us, the brands that choose to work with us and their new franchise partners.
We also love to stay in touch beyond the opening event to watch how things progress.
In the first of our series of interviews with FranchiseBiz partners, we met up with our latest successful franchisee David Fontaine in Boulogne-Billancourt (France).  We wanted to find out more about his journey to becoming a franchise partner and the recent opening of his brand new YellowKorner gallery…
Hello David, congratulations on opening your first YellowKorner franchise. Could you please tell us a bit about yourself and your career path before becoming a franchisee?
"Sure. I am 52 years old with a master's degree in textile design and engineering and before I considered becoming a franchisee, I spent 25 years at various positions in industrial design and cosmetic packaging before considering different options.
I used to work with professional designers for the conception and feasibility of all kinds of color and trim decors including textiles, plastic, coating, printing and hot stamping.  I felt that this experience would be very useful when considering myself as a potential YellowKorner franchisee."
What was it that made you decide to invest in a franchise opportunity?
"I wanted to carry out a personal project focused on interior design and to benefit from the power of working with a strong brand recognised in its sector.  I have always been ambitious and wanted to begin a project where I could focus on both B2B and B2C customer relations.
There were numerous benefits that appealed to me including the training provided by YellowKorner,  the chance to work with an international brand and the access they provide to their experienced, qualified network."
What else attracted you to working with YellowKorner? 
"I was immediately convinced by the creativity of the brand and by the way my marketing experience could support the sharing and distribution of YellowKorner's premium quality imagery to new customers.
I was keen to participate fully in their network, having the ability to work with creative freedom but respecting and working within the framework of their franchise guidelines, which for me was an essential part of the success of this project."
Would you recommend becoming a YellowKorner franchise partner to others?
"Definitely. Not only do I recommend them to others, but I am also considering acquiring an additional YellowKorner franchise to enable further development of my personal portfolio."
Thinking about your experience of working with the FranchiseBiz team, would you recommend us to other potential franchisees and why?
"Yes, I would recommend the team at FranchiseBiz.  They offered strong support to me throughout the candidate process.  They also provided all the information I needed to fully understand the franchise opportunity and to open up conversations with the right contacts at YellowKorner.
FranchiseBiz also supported me by providing all the necessary data and advice on financial considerations, which helped me establish and develop my business plan."
What advice would you give to anyone considering investing in a franchise?
"I would tell them that investing in a franchise is an exciting challenge that can be daunting at first, but don't let that put you off.  It certainly demands autonomy and entrepreneurship from the franchisee, but you aren't left alone to make it all happen and I received more support than I expected.
My experience with YellowKorner and FranchiseBiz taught me that teamwork is in the spirit of franchising and is an important element that gives you valuable support throughout the process."
Thank you David, it was great to find out more about your experience. Best of luck and please keep in touch!
Franchise Opportunities
FranchiseBiz would love to help you on your own journey to becoming a franchise partner. We have franchise opportunities available in a range of global markets, with top quality premium brands.  If you think franchising might be right for you, but you'd like to find out more before deciding to commit, then contact our team today.
Who knows, an informal chat with us might be the start of your own personal journey to becoming a successful franchise partner!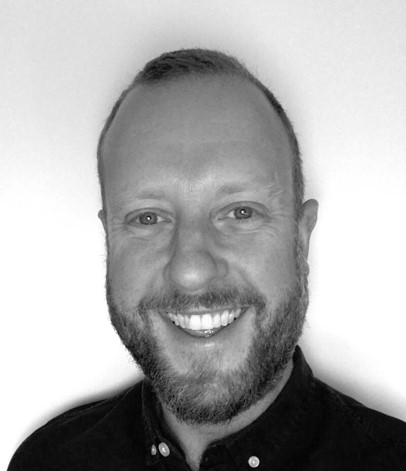 Marketing & Business Development