Astrid Lacassagne shares her experience with growing brand Fitness Park. 
The FRANCHISEBIZ team recently met with Astrid Lacassagne, International Development Manager for Fitness Park. We were keen to find out more about recent challenges, new opportunities and future plans for this successful growing fitness brand.   
Hi Astrid, can you please give us an overview of Fitness Park's recent progress so far?  Please tell us about the concept, any specific goals you've hit, any tough challenges and your ambitions for the brand in 2022? 
Hi Jez ! With more than 35 years of experience and nearly 700,000 members, Fitness Park Group offers fitness expertise. Since 2009, the brand has been a pioneer of high-end clubs in France at affordable prices and was chosen among the favourite fitness brands, with more than 250 clubs in France and abroad. Indeed, Fitness Park is the only brand to offer HIIT boutique gyms with high value and a low price.  
Now we begin our international growth by opening gyms in Spain, Portugal and soon in Morocco! We experienced a very rapid growth in recent years and now we aim to become the world number 1 in personal success thanks to fitness. We believe that if you defy and surpass yourself you build your self-confidence, as our slogan says. 
Can you please tell us about any special projects you've delivered this year? 
I am currently in daily exchanges with our partner in Morocco to support him with the opening of the first clubs in Casablanca and Rabat, scheduled for October. We also expect to open a gym in La Reunion before the end of the year. Finally, we are in discussion with a potential master franchisee in some other European countries!  
How did your business perform in terms of franchise development in 2021? 
Our Spanish Master franchisee opened their first gym in Feb 2020 and it has been steadily growing ever since. In 2021 they opened 2 more gyms and we plan to reach 18 gyms at the end 2022. 
Today, there is growing awareness of the importance of practicing sport and the fitness market is booming.  Despite the COVID period, we are proud to announce that we have not closed any centres and were even able to open 20 new clubs yearly in 2020 and 2021. 
Also, Fitness Park is now in the top 10 European brands and shows a growth in number of members and clubs above the European average. 
Can you please tell us how Fitness Park supports their franchisees, in general but particularly during the Covid pandemic? 
We provide a whole team of experts to support our partners daily: from development, to design, concept & range adaptation to each country, tailoring our support to each territory with specific localised marketing tools. 
During the Covid pandemic, we supported our partners in negotiations with landlords during periods when the clubs had to temporarily close to the public.  Going even further with our support, we suspended the invoicing of royalties over a specific time, to help ease financial pressure on our partners. 
What qualities do you particularly value in prospective Fitness Park master franchisees and what type of candidates are you searching for?  
We are looking for candidates with an entrepreneur profile, ideally already a master or a strong multi- unit franchisee. It is not necessary to be experienced in fitness, but it is useful to have a good knowledge of the local market, especially in terms of real estate to find the best locations. Additionally, the candidate must be able to invest a minimum of 2 million Euros to launch pilot gyms and be able to raise enough funding to support the chain's expansion, and to recruit sub-franchisees at a sustained rate. 
What advice would you give to prospective candidates who are considering becoming a Fitness Park master franchisee? 
I would advise the candidate to be accompanied by a very good Real Estate & Business Developer.  This will help them to quickly establish and sell catchment areas to the right partners, which will ensure rapid growth of points of sale in the local area. Furthermore, I recommend that in all big cities, there is a full concept flagship gym in place, to help establish the brand before expanding out to other areas. 
What do you think makes Fitness Park especially attractive for master franchisees to work with? 
The Fitness Park Business Model has proven to be attractive for investors for several reasons: 
Firstly, it has high value with a low price so it is a highly profitable concept in a growing market.  There are no cost and supply chain issues and site teams are a manageable size of around 4 staff members per club.  Return on investment can be expected within 6 to 18 months and there is an attractive EBITDA of more than 35%. 
Furthermore, with over 36 years of experience, our brand has a powerful identity and a strong reputation thanks to multi-channel communication. Our positioning and targeting of millennials give us great visibility and high potential for global growth. We have been awarded "the best fitness brand" for the third year in France and Spain. 
Thank you Astrid, it's been great to get an insight into your work, we really appreciate your time talking to us and best of luck with your future development of Fitness Park!  
Franchise Opportunities 
FRANCHISEBIZ support Fitness Park in their international franchise development by identifying new potential master franchisees. To arrange an informal chat with our team about their opportunities, please contact us today.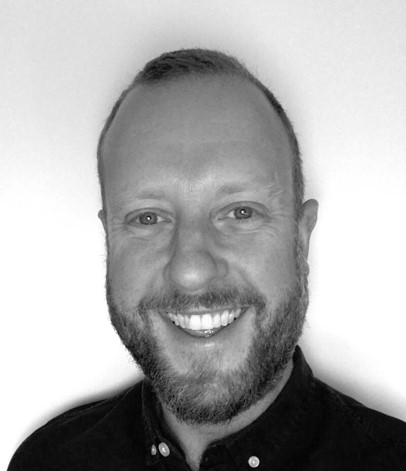 Marketing & Business Development