We recently met with Pascal Janisson, Multi-unit franchise partner with our partner brand Iris Galerie. Pascal talked to us about his journey so far and his plans for ongoing expansion.
Hello Pascal, very nice to meet you and thanks for talking with us! Could you please start by telling us about your background and career journey leading up to your role as a franchisee?
Nice to meet you too and yes of course!  My professional path has been rather unconventional. I began my career with a four-year stint in sales at supermarkets, working with the Mars Alimentaire group in Rennes. Following that, I spent five years at IKEA, where I managed a team of ten people handling office furniture in Paris. These early years were instrumental in my development as a manager.
The next chapter of my career brought me back to the provinces, where I spent 12 years with the Dutch group Akzo Nobel, a global leader in decorative paints. I was their Customer Service Director for the western region in Angers, overseeing logistics, supplies, customer relations, the management of 30 paint stores and general services.
Eventually my journey led me to Nantes, where I took the leap into entrepreneurship by purchasing a store specializing in e-bikes, accessories and maintenance. This marked a new beginning for me as an independent business manager.
After a decade in the cycling industry, I wanted to diversify and embrace fresh challenges. The franchise model appealed to me because, rather than being a creator, I see myself as a business developer. I needed a structured foundation on which I could layer my knowledge and expertise in human resources, sales and organizational management.
What was it that made you decide to invest in a franchise opportunity with Iris Galerie and what  attracted you to working with them?
Well to begin with I received an email from FRANCHISEBIZ that appeared in my inbox inviting me to explore Iris Galerie. I hadn't heard of the brand, so it was very new and the first time I heard of them. It felt like a sign because at that point I was on the lookout for a new and exciting opportunity, so the timing was perfect!
I wasn't inclined toward something like a restaurant venture. Having previous experience in retail, I was seeking something with a more favorable profit margin, preferably a minimum of 50%. I wanted a less technically complex operation with a smaller team and finding a model that aligned with these criteria was somewhat challenging, but Iris Galerie does that very well.
I actually didn't explore any other franchise opportunities; I had planned to attend The Franchise Expo in Paris, but the FRANCHISEBIZ email arrived before my visit so it saved me the trip!
What initially attracted me was the innovative concept along with the product itself. The idea of revealing this part of the body – the iris of the eye – to people eager to discover the true color of their iris greatly appealed to me. It felt that it was about creating smiles and evoking emotions for customers. There's something wonderful about being in the presence of people who are delighted to share in a unique and personal experience.
The fact that it was a startup with established references provided a reassurance that I would receive good support to enable my growth. After a thorough examination of the business plan, I found the projected profitability to be satisfactory, even though projecting turnover was a bit challenging due to the company's relative youth. However, there had been no drop in franchise turnover throughout the entirety of 2022 and I took confidence in the results from Parisian galleries. Achieving the initial turnover goal appeared to be within reach.
Another appealing aspect was the company's remarkable potential for development and its consistent investments in marketing and communications, aiming to maintain its top position.
Please tell us a bit about your journey to becoming a multi-unit franchisee, any specific goals you've hit and any particular challenges you've had to overcome so far?
I am moving quickly on my journey as a multi-unit franchisee and I currently have two galleries in Nantes and La Baule. I was recently in Angers with plans to open a new gallery there which is truly exciting news and I hope to have it up and running by January 2024. We're also exploring the possibility of expanding into the Guérande area, with aspirations to open a total of four galleries.
In my view the primary factors that have proven to be challenges and which are crucial for the successful launch of this type of franchise are:
Securing a premier location, ideally in high foot-fall areas.
Thoroughly refining the business plan to reflect reality as closely as possible. Don't hesitate to seek input and guidance from other franchisees regarding their experiences. It's important to consider a pessimistic scenario that closely mirrors actual conditions, alongside an optimistic one.
Securing project financing from a reputable banking partner is essential, but equally vital is the substantial personal contribution that can provide reassurance to the bank.
Building the right teams is critical, especially in the case of multi-site operations. As a franchisee, it's important to have exceptional managers in each gallery, or alternatively, a multi-site manager to lead the initial sales force.
In essence, the key factors for success are the location of the premises, the quality of the personnel and the dedication of the manager.
Why would you recommend becoming an Iris Galerie franchise partner to others?
Above all, their expansion plan is dazzling, so to take advantage of these opportunities you need to position yourself as quickly as possible.
I recommend Iris Galerie for investors who want to experience a new adventure that combines commerce, decoration, art and of course as we hope for all business ventures, profitability!
So yes, if you are opportunistic, ambitious, curious and full of enthusiasm for a new innovative challenge, then I would recommend you go for it!
When did you open your first galleries and how did you find it? What kind of marketing did you do?
During March and April 2023 we opened our first two galleries in a short space of time. You have to find good people to manage the gallery and they will help you market the product but this is a challenging part, perhaps the hardest part.  I have a good manager who manages all my galleries.
We used flyers to announce our arrival through the tourist office and we have partnerships with the city hall, as well as something popular where people can follow a marked tourist trail throughout the town, so we pick up customer visits from that.  We are also putting articles in local news and aiming to promote ourselves on local radio and always looking for other opportunities.
What advice would you give to other prospective candidates who are considering franchise opportunities with Iris Galerie? 
If you're considering getting started in this venture, here are some valuable tips to keep in mind:
Ensure you have a genuine passion for commerce, as success is tied to the performance of the sales team within the gallery. This is a role that demands solid business-to-consumer (BtoC) sales skills. We're not necessarily seeking photographers or individuals from artistic backgrounds, although an appreciation for art can be an asset.
Immerse yourself in the heart of the business, particularly during the initial three months, to gain a deep understanding of the gallery's operations and customer behaviour.
Have a keen sense of aesthetics and a beauty. This is essential for ensuring customer satisfaction.
Be available both in terms of time and for your customers. Demonstrate care, empathy and attentiveness to key performance indicators (KPIs) related to productivity. Stay committed and motivated to drive the business forward.
Thinking about your experience of working with the FRANCHISEBIZ team, would you recommend us to other potential franchisees and why?
FRANCHISEBIZ connected me with Iris Galerie after a video discovery interview. Right from the start it felt like a perfect match. Our collaboration with Iris Galerie has been off to a swift and promising beginning.
Laurent Perry-Spencer (FranchiseBiz founder & CEO) demonstrated a keen understanding of my motivations and my dedication to this project. He effectively advocated for me to the management at Iris Galerie, resulting in a win-win situation, as they say.
What I particularly value about FRANCHISEBIZ is their kindness and their consistent communication. They regularly check in with me to share updates and discuss both successes and challenges. This ongoing support and guidance are immensely valuable. I'd like to express my gratitude to Laurent for his attentive listening and invaluable advice.
If you're considering entering the world of franchising, I wholeheartedly recommend FRANCHISEBIZ.
Are there any other things you would like to talk about?
Thank you for giving me the time to do this interview.
It shows the interest you have in your active franchisees and it allows us to make ourselves a little better known to our respective future customers. Mutual positive image reinforcement and reputation are important.
We completely agree with your last point and thank you also for your time and valuable insights.  We wish you every success with your ongoing partnership with Iris Galerie!
Franchise Partnership Opportunities
FRANCHISEBIZ support Iris Galerie with its franchise development by identifying new potential franchisees. If you are an ambitious entrepreneur and want to arrange an informal chat with our team about their opportunities, please contact us today.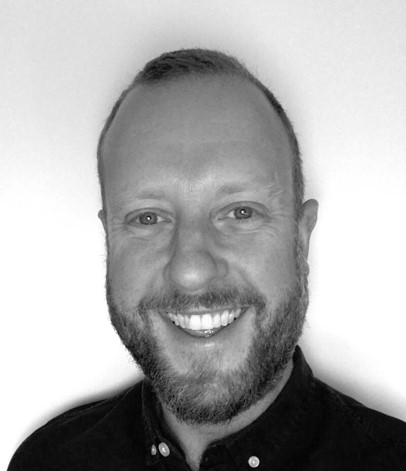 Marketing & Business Development