Today, FRANCHISEBIZ is pleased to share the discussion we had with Lars Falkesgaard, the Scandinavian franchise partner, from the fast growing brand Iris Galerie.
Hello Lars, congratulations on becoming the latest franchise partner for Iris Galerie in Scandinavia!
Could you please tell us a bit about yourself and your career path before becoming a master franchisee & CEO for the whole of Scandinavia?
Of course! So, my career started with BoConcept in Germany, where I worked my way up from the sales floor, gradually progressing through the business for over 12 years.  I worked in Germany for three years, then came to BoConcept's Headquarters in Denmark, where I gained broad business experience working across various different departments.
I then got involved with the company's talent program, which exposed me to some very interesting taskforce projects such as managing new store openings and retail expansion programs.  I was in charge of expansion and opened new stores globally, travelling extensively.  I spent time in Paris working closely with the franchisee there, where I helped them expand from two to five stores within a year.
I was also based in the USA for a while, where I was involved in a major project implementing structural changes and developing their reporting, logistics and ordering processes.
After that, I moved to the mattress company Hilting Anders (mainly B2B) but was attracted to working more closely with consumers.  At this point I entered the B2C world working with Jenson beds, where I became their Retail Director.
After this journey, I was approached by Brian Hedelund Nielsen, who contacted me to see if he wanted to join him on a completely different adventure – bringing Iris Galerie to Scandinavia!
What was it that made you decide to invest in this franchise opportunity?
To begin with I believe strongly that although there are competitors in this market, I could see straight away that Iris Galerie is the most structured concept and brand in this space.  This gave me confidence to work with them and of course I thoroughly reviewed the business plan, which made me feel very secure in investing. It is a start-up which is really exciting and they are well positioned to expand, which plays to my expertise and experience with retail expansion programs.
Why did you believe Iris Galerie, a brand originating from France, could work so well in Scandinavia?
Really for me it was a mix of seeing how people reacted to the brand, along with my confidence in the business plan.  To be honest having worked in furniture for my whole career, when Brian approached me to get involved, I wasn't necessarily looking for a new opportunity. I joined the business just before they opened their new gallery in Copenhagen and during my first three months there, I saw an incredible customer reaction to the product.
Lots of people – especially tourists – were queuing up to find out about it. I must admit it was very interesting to see such huge interest and attraction to the brand.  People were coming to the gallery and asking about it having seen it on TikTok, so there was a real buzz.  It was all new and exciting to me, especially when compared to the furniture sector – which is great of course – but comparatively slow-moving.
We definitely have first mover advantage in this area, especially in Scandinavia where we consider ourselves to be first movers as a society!
With three stores already open, can you please tell us about your plans for 2023?
We have a very aggressive plan to expand rapidly before other competitors enter the market. We have plans to open galleries in Denmark, Sweden, Norway and Andorra (where one of our investors is based).  Our plan is to open in areas popular with tourists in the biggest cities during spring, in time for the busy summer months when we can begin to capitalise on seasonal tourism.
Our first Scandinavian gallery was opened in Copenhagen so we are particularly excited about our expansion there in Tivoli Gardens. We initially had a pop-up shop there but due to its success, we have been invited by the park to set up a permanent gallery, which is a real honour!
Would you recommend becoming an Iris Galerie franchise partner to others?
Yes for sure – it has a lot going for it. It's a young dynamic company built on a high-quality visual aesthetic and a strong brand.  I would say that to become a franchise partner with them, it's important that you have some retail knowledge, to ensure you can translate its qualities into sales and to create a successful customer experience within a retail environment.
The management team are very agile which makes them brilliant to work with.  When we get requests from customers, it's not like some larger companies where you can often be told 'no' from Head Office. IrisGalerie are ready to try new things and respond to suggestions from me, which is great.
They are eager to listen and to hear our expertise, to see how we can support them mutually to help them grow their business.  This might change in the future when the brand reaches a certain size and their guidelines, structures and systems become more fixed.  For that reason it's a really good time to get involved for people who like to have autonomy and have a say in the way a start-up brand develops.
What advice would you give to anyone considering investing in a franchise?
You must of course do your calculations, to be sure whether you believe in the business case or not. I would advise you need to be able to see and experience the brand and concept working in person to make sure you have confidence in it.  As with any franchise, if you're not passionate about it or don't believe in the product from the start, then it won't work.
I would also add that you shouldn't under-estimate how much this is a people business.  To begin with I was under the impression that because the product was new, visual and a first mover, it might be less a people's business, than say, furniture.
In actual fact, it's exactly the same; it's all about the connection between the team in the gallery, being friendly and creating a positive experience in person.  That's what translates the product into sales.  A good location is essential of course, but people are even more important.
How do you go about finding the best people to work in your galleries?
As a visual brand we recruit successfully from social media, especially Instagram. It was initially a little bit difficult to find good people because we are a such a new brand, but once we developed our presence in Copenhagen, it was much easier to recruit.  People can instantly see the premium quality of the product and feel the in-store experience which makes it very appealing to work with us.
Thanks Lars and good luck for the next opening you have planned in Copenhagen over the next few days !
Franchise Partnership Opportunities
FRANCHISEBIZ would love to help you on your own journey to becoming a Iris Galerie franchise partner. We have franchise opportunities available in a range of global markets. If you think franchising might be right for you, but you'd like to find out more before deciding to commit, then contact our team today.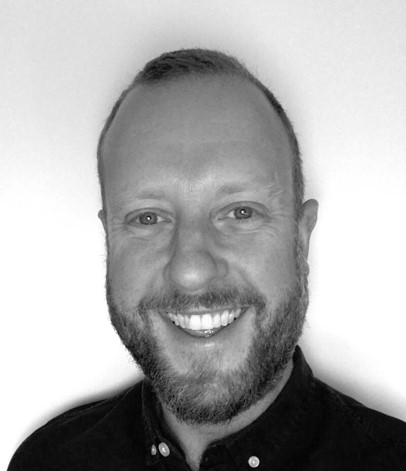 Marketing & Business Development