FRANCHISEBIZ speaks to Thomas Roozen from The Park Playground
The Park Playground is a leading VR specialist offering unique and engaging location-based immersive experiences to groups of all sizes and people of all ages. We recently met their Head of Business Development Thomas Roozen to find out more about the brand.
Hi Thomas, great to meet you and thanks for taking the time to talk to us! As a relatively young brand, can you please give our readers an overview of The Park Playground and what the brand is all about?   
Sure! We are a fast- growing Virtual Reality scale-up business founded in Antwerp in 2018. We operate in twelve physical locations, with a presence in Belgium, UK, The Netherlands and soon even in Australia!
Mostly these are company owned, with currently one franchised location. We are now actively expanding our search for additional franchise partners, working with FranchiseBiz to support our search in The Gulf Co-operation Council region.
VR is sometimes seen as a product best suited to kids and older male gamers, but in fact, the average age of our customers is 31 and 49% of our customer base is female.
There are lots of good VR suppliers out there, but our content library is the most diverse and suitable for a broad audience.  Our venues are also designed to appeal to everyone.  They are very light, open, welcoming and designed to make people from a wide demographic feel at home.  They are also great for spectators who want to enjoy watching others play.
Over half of our customers are B2B.  We've seen a big increase in custom recently from companies who want to invest in creating a strong team mentality, combined with treating employees to a fun one-of-a-kind experience.  With hybrid working now common, it's a brilliant way to reinforce the team spirit and this is reflected in our numbers.  Our venues are more and more full during the weekdays, while B2C audiences tend to book more on the weekends.
Please tell us about any specific goals you may have hit so far, any particular challenges and also your ambitions for the brand in 2023?
Technology was challenging when we started, but we have evolved and adapted the product quickly, making the experience slicker and more accessible.  For example, we have removed VR backpacks altogether, which were originally cumbersome and heavy.  It makes the experience much more fun because it enables increased movement and mobility, plus it is far more convenient from an operator perspective.
Our ultimate ambition is to create the future of immersive group experiences, bringing VR entertainment to a global audience and we are well placed to succeed.
We can take advantage of high speed 5G connections that make the gaming experience top quality, helped by our backing from the global telecoms company Liberty Global (owners of Virgin Media in the UK) who are our main shareholder.
To enable our expansion, keeping content fresh is extremely important.  We have already explored partnerships with other content owners, for example during the pandemic we partnered with Kinepolis a Belgium cinema chain, enabling customers to expand their experience of films using VR.
In terms of ambitions, we are currently diversifying our proposition, to be able to cater for full-service events, where we become mobile and visit the customers location, for example their office or warehouse to deliver tailored experiences.
Can you talk to us about your plans to move into franchised operations in addition to your business owned models ?
We will continue to operate with business owned models, but we are committed to expanding our network of franchise partners and having explored different markets, we have chosen to focus on The Gulf Co-operation Council, with the support of FranchiseBiz.
We are keen to find new locations near to where people are eating, drinking, and seeking entertainment to complement their social events, making it part of a holistic customer experience.
The Gulf region is ideal for premium entertainment, especially as indoor entertainment is popular there, so we can see huge potential in the area.
We have a rapidly growing library of exclusive VR content and we are committed to bringing out at least two new VR experiences each year, as well as speaking to major potential new media partners to explore co-creation opportunities.  In this space IP costs are very high, so we intend to increase the speed of our expansion to spread costs throughout the business.
Naturally, the benefits of this type of expansion will be shared across the entire network, with franchisees as well as our owned locations!
What qualities do you particularly value in prospective franchise partners and what type of candidates are you searching for? 
Local knowledge is really important to us, so we highly value prospective franchisees that know their local market well.
Firstly, we look at where they intend to open a franchise, focusing on cities with a population larger than 250k.  We need to home in on areas with a certain density of people to make the business case strong.  The Park Playground offers premium entertainment at around 35 Euros per hour per customer, so we need to be based in areas that support this type of customer.
From a professional perspective, if someone has a location in mind and the necessary financial backing these things are clearly important, but we are also keen to ensure they are entrepreneurs, with a strong appreciation for hospitality and marketing.  Perhaps they already own businesses and can see the opportunity in this market.  They should also have a passion for the product and want to be heavily personally involved.
Tech knowledge is useful, but this is becoming less important as technology continues to advance. In our early stages tech knowledge was essential, but now you only need to have basic PC skills to operate successfully. Of course each franchisee will receive on-site training from our operational specialists before the launch of their location, so they are totally comfortable with both the technology and our operational model.
What advice would you give to prospective candidates who are considering becoming a Park Playground franchisee? 
I would advise them to approach the opportunity prepared to dive into the numbers and be ready to really explore how it runs.
We are the smartest choice out there in the VR space because we collaborate fully with the franchise owner.  We co-create the business case with them throughout the due diligence process.   We don't just want to sell our franchises; we want to work closely together to ensure everything is aligned with each partner.
Interest in new tech is helpful but not essential.  We provide all the training and remote support for every aspect of franchising including tech support, marketing support and all business intelligence tools, so the franchisee is able to manage their venue based on data.
Start looking for potential locations early in the process would be my advice as finding the right location is a bottleneck. We can help and provide all the information and tools to find a location, but local market knowledge is essential for success on this front.
What do you think makes The Park Playground especially attractive for franchisees to work with?
The use of VR technology in entertainment is still very much in its infancy for B2B, B2C and general consumer markets. Around 90% of our customers are still experiencing VR for the first time. But one thing is for sure: the VR market is growing by around 12.4% annually, which indicates that there is a huge opportunity to innovate and capture imagination in this space. This is an incredibly exciting prospect for businesses who are looking to find new ways to grow and engage their customers, through immersive VR entertainment.
Our franchise program offers our partners a way to take advantage and build a successful business in this growing Location Based VR market. Partners have direct access to our innovative and exciting VR experiences, with a content library that is constantly being updated.
From an operations perspective, the franchise model is really simple to set up and integrates specially built data-driven tools that make it easily scalable. Built to deliver a competitive ROI, our model makes running the business simple so that partners can primarily focus on delivering the best possible guest experience, while also having time to focus on the growth and success of the business. They don't need to be VR experts; we've got that covered with our team of specialists who are present from the onboarding stage and available for ongoing technical support once the installation is live.
Is there anything specific that you feel differentiates you from other franchised models?
The Park's franchise program operates as a predominantly pre-booked revenue model. What we mean by this is that 99% of revenue comes from our secured bookings that are made around 1-2 weeks in advance. We'll only activate paid staff to host the experience and open each venue once a booking is secured. Our staffing system is unique and gamified in a way that rewards staff for good reviews, helping both drive motivation and keeping our staff costs low.
Our franchise model is one that requires low-entry investment. It's straightforward to set up and run and has the potential for high ROI, making it ideal for today's economic landscape.
We are focused on providing premium customer experiences that are high quality and fun. But we are also extremely data-driven in our operations and commercial approach, which we feel is a strong mix that benefits franchisees. We work closely with our partners to ensure that what we deliver ultimately meets their goals and expectations.
Broadening a business offering or adding a new one is often seen as a gamble. We minimise risk and encourage the rewards by custom-building an experience that suits the business and its mission.
Thanks for talking to us Thomas, it sounds like a fantastic franchise opportunity in a very exciting sector! 
Franchise Opportunities
FRANCHISEBIZ is actively seeking for the right franchise partners in The Gulf Co-operation Council region, including United Arab Emirates, Saudi Arabia, Qatar, Kuwait, Oman and Bahrain.
To arrange an informal chat with our team about The Park Playground franchise opportunities, please contact us today.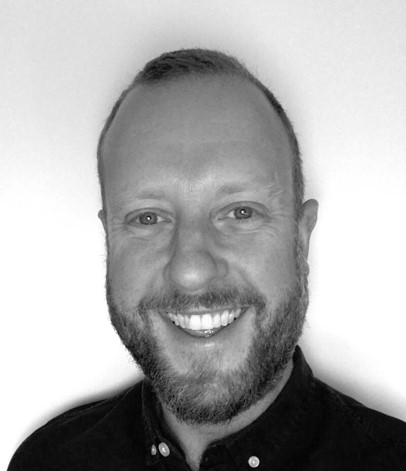 Marketing & Business Development