OnlyRoses is a high-end gifting and luxury interiors brand, established over 16 years ago in London, offering innovation with its signature design elements and authentic luxury experience.
We recently spoke to their Owner and Founder Sabine Schmitt, who told us all about this unique brand, their famous customers and their ambitious plans.
Hi Sabine.  We love the OnlyRoses concept and it's great to talk to you.  Can you please explain for our readers what OnlyRoses is all about and what makes it such a unique, exciting brand? 
Absolutely! So we've been doing this for a while now, as we founded OnlyRoses 16 years ago in 2007.  From the onset we wanted to create something with a beautiful aesthetic, that is high-end and unique. That was our ambition. We weren't florists but we came up with the idea of roses.  It could have been anything, chocolate, champagne etc, but we knew it had to be premium and we wanted to create something simplistic, unique and beautiful.
We're a family team – I'm the Creative Director for the brand, so I'm the one with the vision and creative direction and my husband is focused on logistics and finance. So we're a great team!
Florists are beautiful, but there are lots of them already, so we wanted to do something different, artisanal and roses are of course the queen of flowers.  Nobody else was specialising in that area so that's what made us unique.  We are small but global and the only high-end luxury brand specialising in roses, so we were the originators of this retail segment.  We were the first, and we are the best; we're the real deal!
There are thousands of imitators out there, but none are creating the luxury factor like we do. And they all lack authenticity, as they have copied us. We're authentic and unique and also the creators of the 'Infinite Roses'.
Infinite Roses is a fantastic name for a product.  Can you tell us what these are please? 
Of course!  So they are essentially real roses, that have been preserved to last for several years, and they do not need any water. Straight after the roses are cut from the plant, they are deyhdrated, all their natural water is removed and replaced with specialist oil.
This is a preservation process, effectively mummification. They do not require any water and if they are kept clean and de-dusted every so often, they can last forever.
We also specialise in fresh-cut roses but our clients love both the fresh and the Infinite versions and we sell our roses in lots of different colours and designs, often with a beautiful vase or presented in a luxury gift box.
We didn't invent the preservation process, the ancient Egyptians were doing it! However, we built on the idea of this ages old tradition, evolved it and reinvented it as a retail category, which was never 'a thing' before we introduced it. We were the first company to make it into a product.
Why did you decide to start the brand and what was the inspiration behind it? 
Both mine and my husband's parents were entrepreneurs and we were keen to create something from scratch. I really wanted to build a unique and aesthetic brand as I was always very interested and inspired by other brands – I used to work for Ogilvy and worked a lot with creatives minds, so I was always inspired by that experience.
As an Owner & Founder of OnlyRoses, can you tell us what kind of challenges were involved in starting and running such a unique company?  
How long do you have? I could talk about this for weeks!
Well, we are tiny but global, so working from a distance is hard as of course you can't be everywhere.
Right at the start, it was fairly easy as we only had one location in Chelsea, but now we have a network of franchisees with multiple outlets and we work with different partners, so the logistics involved do bring their challenges.  Cost increases are especially challenging for everyone right now.  We design our own vases and packaging, but shipping costs are increasingly expensive, so that's tough.  However, we are in a strong position to remain competitive and all businesses are tackling the same issues.
Please tell us about any specific goals for franchising and your ambitions for the brand in the next 12 months? 
To successfully relaunch in the United Arab Emirates is our main ambition.
We are in final negotiations with a new partner, so that's really exciting.  It will involve a relaunch in the UAE supported by a new investor and will give us a fresh start in this important location, really putting the brand back in the spotlight.
What kind of customers buy your products? Are there any special stories or interesting anecdotes you can tell us?
Well, we have customers from all over! Justin Bieber is a notable one – his assistant turned up in our store in Beverly Hills and asked how quickly we could deck out Bieb's house with fresh roses! His wife Hayley had been away and was coming home that night, so my husband Anian went with our team to his place and fitted it all out with roses for her to come back to, which was very romantic.
All sorts of celebrities have bought our roses in Dubai, Doha, Kuwait, London, and Beverly Hills.
People like Madonna, Tommy Hilfiger (he's a regular) and others.  We've delivered to the Kardashians several times and here in London we enjoy lots of custom from Chelsea footballers.  Oh – and Simon Cowell as well!
A few years ago we dressed The Oscars stage at the Dolby Theatre in West Hollywood, which was amazing.  They called us anonymously, said they needed a lot of roses, and asked for a deal.  They didn't mention it was for the Oscars until later on in the conversations, so of course we did them a deal!
That was exciting and a big job – we supplied and installed 40,000 Infinite Roses for the entire Oscars stage! We produced them all in just 2 months, which was demanding but of course fantastic.
Is there anything that you feel differentiates you from other franchised models? 
Oh yes. I would say it's the personal touch.  Franchisees have access to us personally, we are comfortable getting our hands dirty, and if something is important to our franchisee they can contact us directly, they don't have to go through anyone else.  It's the personal service that sets us apart, because we don't outsource ourselves to a wider team. Whatever it is they are trying to achieve, we'll help them do it.
In addition to that, OnlyRoses is successful because of its unique and recognizable brand aesthetic and design across all touchpoints, products, stores, the packaging, everything.
We have a very specific and unique brand aesthetic. Think of it as a fashion brand, but with roses.  It isn't easily replicated and this is why copycats aren't successful and often look tacky. We have a very recognizable, luxurious brand, that is specialised, simplistic and very elegant.
What qualities do you particularly value in prospective franchise partners and what type of candidates are you searching for? 
We are looking for a person who understands the OnlyRoses brand like we do.  They must be really into it because it's so specific.  If they get it, then they'll make the right decisions.
Ideally, they need to have an appreciation for luxury and knowledge of what a luxury brand is all about.  They might already be an existing franchisee for a high-end brand or perhaps they might just be a customer of brands that we look up to, someone who appreciates and purchases luxury goods themselves.
Ultimately, we are in interiors as much as roses, because people buy them to dress their houses as well as for gifts.  We also dress high-end car showrooms, retail and hospitality spaces, hotels, private yachts and aircraft. Corporate VIP gifting is also big for us as brands like Louis Vuitton and Cartier for example will send roses to their top spenders for their birthdays and other special events.
Our franchise partners need to follow our advice and guidance, but really it's up to them to make it all happen.  If they pay the right amount of attention to the brand then they'll be very successful!
Thank you Sabine, it's been a pleasure talking to you and good luck with your plans for OnlyRoses!
If you would like to find out more about franchise opportunities with luxury brand OnlyRoses, please contact us today for an informal chat.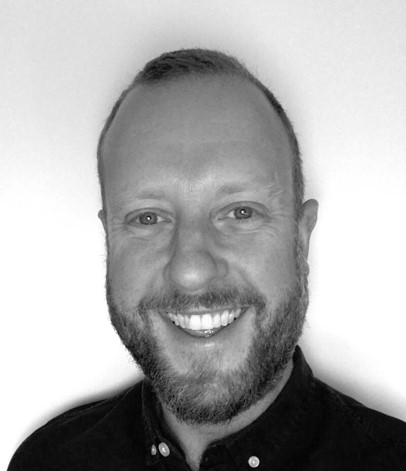 Marketing & Business Development