We recently met with Morten Lind Thomsen, BoConcept's Business Development Manager who dialled in to talk to us from BoConcept's base in Herning, Denmark.
Hi Morten, great to meet you and thanks for taking the time to talk to us. Can you please give us an overview of BoConcept's recent progress as a brand?   
It's great to meet you and it is at a great time for us as we have enjoyed a period of record growth.  As a brand we have made exceptional progress recently, with total growth of 35% in the past two years, which has manifested our place as the leading affordable premium furniture brand globally.
Outwardly the pandemic hit us like all businesses in many ways. We had to temporarily close stores, react to restrictions and quickly find different ways of working. At the same time there was an increasing demand for furniture during the pandemic. As an agile company we were well positioned to meet this demand, succeeding in part due to the extraordinary service that our store staff continued to deliver to our customers, during this challenging time.
Within the business, one of the clear strengths that sustained our growth was our ability to adapt rapidly to the regular ongoing changes. Being positioned globally in 67 countries, we were quickly able to gather multiple learnings from our stores around the world, collecting and sharing knowledge and best practice within the group to help maintain our momentum.
Please tell us about any specific goals you've hit, any particular challenges and your ambitions for the brand in the next 12 months?
The most significant goal we hit has been the continuation of our programme of worldwide global store openings.  Despite global covid challenges, we opened a total of 37 new stores in the past 12 months, which was a record year for us.
Our ambition for the next 12 months is to sustain our ongoing openings of beautiful stores in premium locations, and to continue to offer fantastic service to our customers every single day.
Can you please tell us about any special projects you've delivered this year?
This year is special, as we are celebrating the 70th anniversary of BoConcept.
What started with two young cabinet makers in a small town in Denmark in 1952, is now the most global furniture brand in the world with more than 320 stores in 67 countries.
We have begun rolling out marketing campaigns earlier this year and will be continuing to celebrate our anniversary for the rest of the year.
We have come a long way since 1952, but we can still see great potential for further growth in the countries we are operating in, as well as exploring new markets.
How has BoConcept performed in terms of franchise development in 2022?
We have been successful in attracting strong new multi-unit partners in key areas in Europe including Germany, France, Belgium and The Netherlands.
This year we also successfully re-entered Switzerland, opening the first store in Zurich in August with another due to open (also in Zurich) later this year.
FRANCHISEBIZ have supported our last 2 years of development and they are great to work with. Like us, the team have a sustainable mindset in terms of business development and relationships.
Can you please tell us how BoConcept support their franchisees?  In general, but also with particular focus on anything different you might be doing now, in order to help them as we continue to emerge from the difficult past few years?
The pandemic was of course tough for us all, but despite the challenges, our recent record growth is proof that what we have been doing as a business is right.
Different things underpinned our successful support for our franchisees over the past few years:
Firstly, we offer our franchisees exceptional support in all business areas including real estate support and staff training, but what is especially valuable is that we can gather learnings from our partners around the world.  This enables us to quickly come up with tools and initiatives and share those widely with our franchisee network.  This ability to engage our global network and adapt to the changing environment has been key to our growth.
Secondly, we have an online academy through which we can push out training, new tips and ideas. This was a game changer for us during the covid years as we were in a really strong position to communicate rapidly with our franchise partners.  Having already developed the training content and set up the academy before covid hit, we were well geared up to deliver training remotely.
What qualities do you particularly value in prospective franchise partners and what type of candidates are you searching for?  
We are always looking for entrepreneurial profiles with a strong growth mindset, ideally with prior success as an owner or a business co-owner, with the ambition to operate a multi-unit set up.  We have no requirements for partners to have specific industry experience.  Furniture experience isn't essential, as we have lots of partners who come from different backgrounds like restaurants, fashion and other kinds of global franchise concepts.
What advice would you give to prospective candidates who are considering becoming a BoConcept franchisee?  
In a nutshell becoming successful as a franchisee with us is about having a great team in place; this is really key.
We will of course work with partners from all kinds of backgrounds, but they need to have the experience of building an organisation.  So the advice I would offer is really to make sure that they have confidence in their ability to build, grow and motivate a great team around them.
What do you think makes BoConcept especially attractive for multi-unit franchisees to work with? Is there anything specific that you feel differentiates you from other franchised models?
I think there are several things that differentiate us.
Firstly, we are positioned at the top of the affordable premium market, which is a great place to be operating, as we have a highly attractive consumer base within a growing marketplace.
The training and support we offer is also very attractive for partners, as we can provide bespoke in-person training where it is needed, bringing together teams from multiple areas into one place to share best practice in different regions. This is complemented with our world-class online academy which all teams can access from anywhere at any time, to pick and choose the training that is right for them.
Ultimately though, we are a strong brand with an outstanding reputation and celebrating our 70th anniversary is perhaps the clearest testament to that. Our business model has proven to be successful all over the world and our franchisees are able to get a high return on their investment.
Thank you Morten, it's been great to meet you and to gain some insights into your work.
We really appreciate you taking the time to talk to us and best of luck with your future business development with BoConcept!
Franchise Opportunities
FRANCHISEBIZ support BoConcept in their international franchise development by identifying new potential multi-unit franchisees. To arrange an informal chat with our team about their opportunities, please contact us today.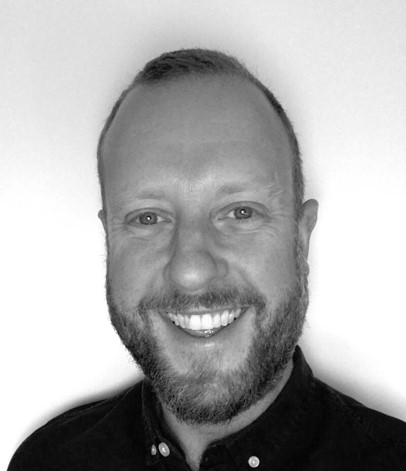 Marketing & Business Development